The NEW Single "Forever And A Day"
We have our winner!
After much deliberation we have chosen Peter Tanico AKA E39 for his remix   of the C0ndu1t Song "Forever And A Day"
Peter's remix will be included in the next Remix EP scheduled for June.
Congratulations to peter and to all those who entered, we will be posting all the remixes here on the www.c0ndu1t.com to share them with you all
We will be doing this again…
Brian
The Remix Contest Entry Deadline is now closed. The winner will be announced April 30th, Good Luck and thank you to all who entered !
————————————————————————————————————————————-
Calling all Remix artists here is your chance to create your own remix of our track Forever And A Day
We will be selecting the best of the best to reside on our site and the top remix will find its way into an upcoming digital release on ITunes
Here is the link to download the files you will need http://soundcloud.com/c0ndu1t/sets/forever-and-a-day-remix
Once you are done upload them right here in our DropBox.
Hey Everyone here's the updates!
The First Single Off the New Album Year Of The Dead  called "Forever And A Day" currently being promoted to radio in Canada and The US
Make sure you tell your local radio station that you want to hear it.
We will be traveling to Anaheim California to attend the 2012 NAMM Convention if you see us there don't be shy come up and say hi
After Anaheim we will be traveling to Joshua Tree California to visit with some of our friends and shoot the Video for Forever And A Day. Stay tuned for more updates as they happen
we will post pics and video from the shoot as it happens.
Special Live Event
Friday November 11th Live release event for the New C0ndu1t Album
Broadcast live to the net watch online IPad / IPhone
You can watch this Right here in the c0ndu1t TV page
or install the LIVESTREAM APP IPad/ IPhone app to watch it anywhere in the world
Special Live Event
Friday November 11th Live release event for the New C0ndu1t Album
Broadcast live to the net watch online IPad / IPhone
You can watch this Right here in the c0ndu1t TV page
or install the LIVESTREAM APP IPad/ IPhone app to watch it anywhere in the world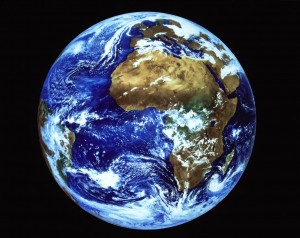 On November 11th we will be hosting a live to air event for the Release of the New C0ndu1t album "Year Of The Dead" We will be streaming the Album in its entirety. We will also be streaming live video and audio commentary, you will be able to interact with us in real time Via the Net your IPhone or IPad. Fans of C0ndu1t won't want to miss this! Mark 11/11/11 on your calendar now, keep checking back for more details as they arrive